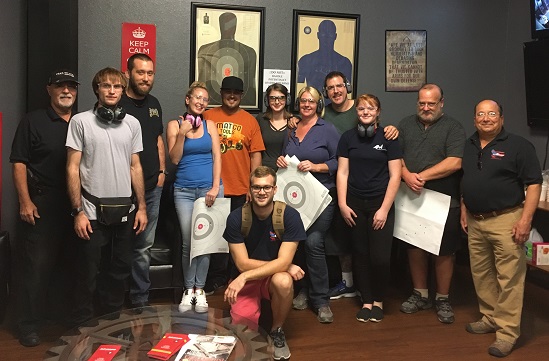 CWP class 11/20/17
Tampa Bay Gun Shop provides Highly Rated concealed weapons permit classes…
727-375-4867
**************************************
Training
Handling a firearm properly and safely is a must, and that is why we offer firearm training classes by NRA Certified Instructors. Classes are offered on weekends and weekday evenings to accommodate most anyone's busy schedule.
3 Golden Rules of Gun Safety
1. ALL GUNS ARE ALWAYS LOADED
2. ALWAYS KEEP YOUR FINGER OFF THE TRIGGER UNTIL READY TO FIRE
3. ALWAYS KEEP YOUR GUN POINTED IN A SAFE DIRECTION
Practicing these three simple golden rules of gun safety will assure that no one will ever be injured, even in the event of an accidental discharge.